Seraf provides quarterly account statements which are located in the Reports section of your account under the tab for Account Statements. Or, if you're an individual account subscriber, you'll find your statements in the Documents & Reports section of your account.
Generate statements on demand for each quarter, year or any custom time period by selecting the button for Generate Report. Each statement can be printed out or downloaded as a PDF to share with tax accountants, wealth managers, advisors, and family members.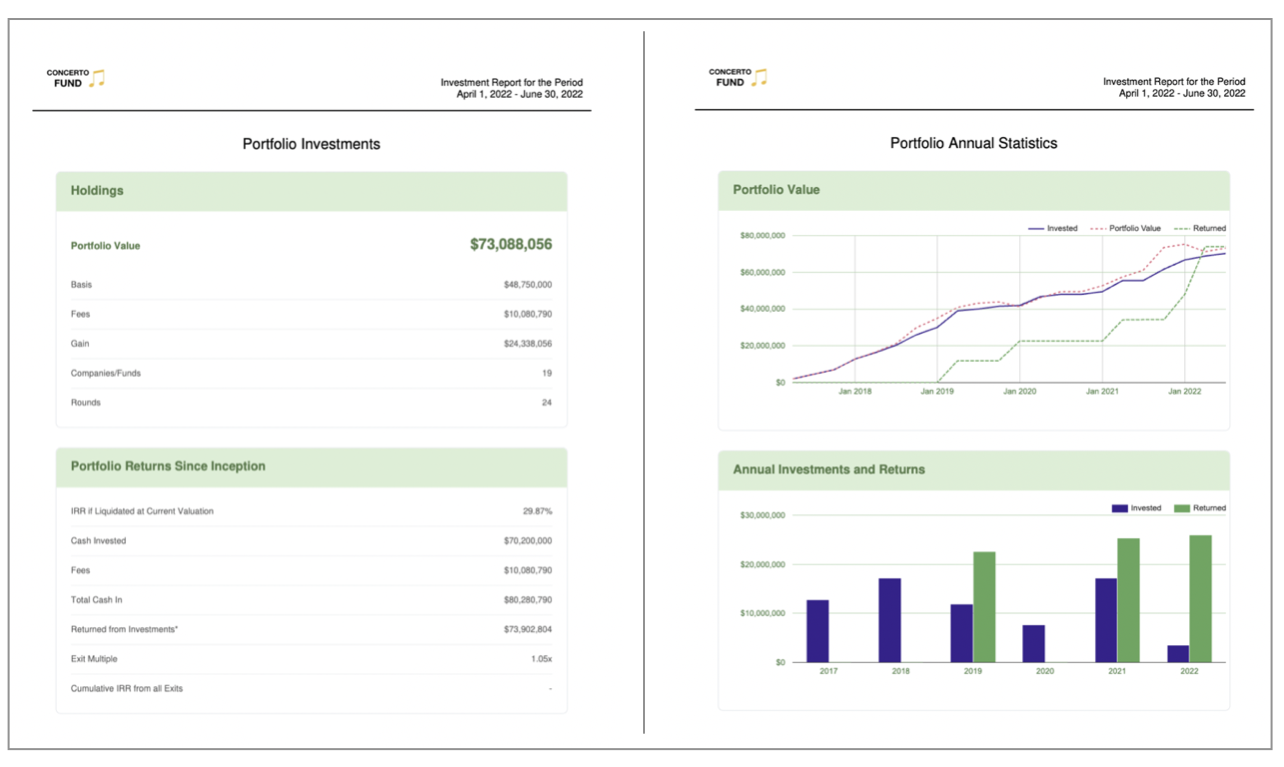 Each report contains the following information:
A summary of holdings since inception including total amount invested, gains, and the number of companies and rounds invested in

An overview of portfolio value broken out by company and highlighting changes in the past quarter and year

Recent activity for the most recent quarter and year including the amount invested, the amount returned and the number of new companies and rounds

Returns since inception including total cash invested, cash returned, the combined exit multiple and the IRR if liquidated at current valuation

Reminders for upcoming important dates such as convertible note maturities, escrow payouts and warrants expirations

Transactions in period

Valuations in period

Details of the current portfolio listed by company/fund including cost basis, share count, value, percent ownership and unrealized IRR

Charts and graphs highlighting annual portfolio growth including amount invested, amount returned and increases in value

Key Metrics

When viewing your report online, hover your mouse pointer over select data points to see specifics related to it, and for further details, click the headings to be brought to the relevant section within your account.
Organizations using Seraf's Enterprise Portal can access reports for their entire portfolio as well as for each investor/LP. For angel groups, accelerators, angel funds, family offices and micro-VCs, these statements offer a quick and efficient way to increase transparency and easily report out to investors. They can even be used to report to state agencies, industry associations, or other entities which request activity updates.